Concussion Treatment for Brain Injuries & Professional Athletes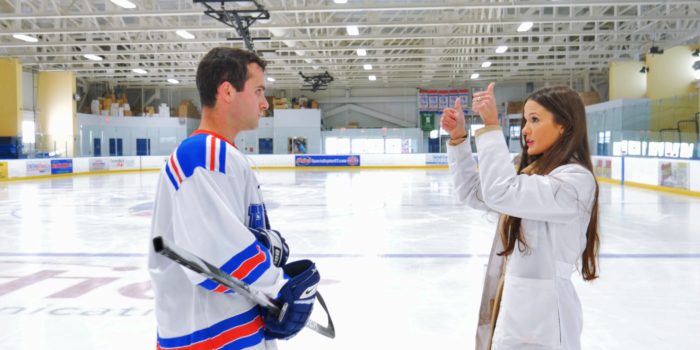 Statistics on Concussion & TBI
Traumatic Brain Injury (TBI) may result from anywhere between a simple blow to the head to a penetrating injury to the brain. In the United States, around 1.7 million people suffer TBI with older adolescents (ages 15 to 19 years) and older adults (ages 65 years and older) among the most likely to sustain a TBI. Frontal and temporal areas of the brain are the main areas involved. Mild TBI (mTBI), also known as brain concussion, initially considered as a benign event, has galvanized tremendous attention for some of its adverse neuropsychological outcomes in civilians (e.g., athletes who play contact sports) as well as military personnel. Moderate to severe TBI is a primary cause of injury-induced death and disability. In the United States, It has an annual incidence of approximately 500 in 100,000. However, around 80% of all TBI cases are categorized as mild head injuries.
"Georges A, Booker JG. Traumatic Brain Injury. [Updated 2019 Jan 30]." https://www.ncbi.nlm.nih.gov/books/NBK459300/
Why Treatment after a Concussion Injury is Important?
Both youth and professional athletes are dedicated to achieving peak sports performance. Unfortunately, their commitment to athletic activities can sometimes lead to multiple bodily injuries and concussions. Proper treatment after suffering a concussion or brain injury is vital for maintaining the desired quality of life and career. All head injuries have long term consequences even if the symptoms are not felt right away. Head injuries may not only put the athlete out on sidelines temporarily, but they can also have long-term consequences on motor coordination, balance, cognition, emotional control, personality, and neurodegenerative changes later in life.
Early onset of dementia and neurodegeneration is now alarmingly prevalent in former professional athletes and people who suffered a head injury.
At Precision Brain Center, we utilize the latest examination techniques to measure postural control, reaction times, body awareness, motor accuracy, eye movement accuracy & speed, cognitive abilities, and eye-hand coordination, in order to pinpoint the specific structures in the brain which are impaired by decreased functional connectivity. The same techniques used to evaluate brain function can also be utilized as targeted treatment therapies that will maximum neurological recovery and long-term health.
Concussion & Brain Injury Treatment Available
Call Precision Brain Center for Concussion Treatment & Brain Rehabilitation
Concussion Treatment- Professional Athletes- Sports Injuries